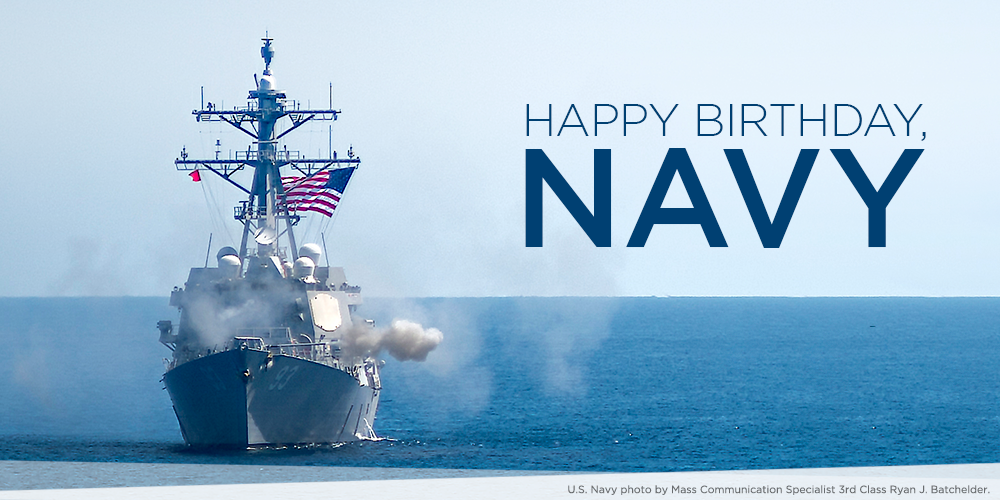 Today is the Birthday for the United States Navy!
The navy has been around since 1775. It was the 3rd branch of the military established. The National Guard and the U.S. Army were established before the U.S. Navy.
Here is a list of the other Military Birthdays:
National Guard: December 16, 1636
U.S. Army: June 14, 1775
U.S. Navy: October 13, 1775
U.S. Marine Corps: November 10, 1775
U.S. Coast Guard: August 4, 1790
U.S. Air Force: September 18, 1947
If you want to read more about the U.S. Navy History Click here

Thank you to all our service men and women for helping our country! You are truly heroes!
Click here to read stories from our heroes!